Class of 67 - Book Club
Class of 67 – Recommended Books for Reading
First Quarter 2017
1. While the World Watched: by Carol Maull McKinstry
A Birmingham Bombing Survivor Comes of Age During the Civil Rights Movement
2. The House on Sugar Beach: by Helene Cooper, White House correspondent for the New York Times
In Search of a Lost African Childhood
3. Soldiers of Uncommon Valor: by Warren Maye
The History of Salvationists of African Descent in the United States
4. Kaffir Boy: by Mark Mathabane
A Black Youth's Coming of Age in Apartheid South America
5. White Rage: Unspoken Truth of Our Racial Divide by Carol Anderson, PH.D.
A Must See Documentary!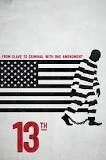 Class of 67 – Recommended Books for Reading
First Quarter 2018
Dreams from My Father – Barack Obama
Senator (soon to be President) Barack Obama writes about the racial aspects of life as the son of a black African father and a white American mother.
Left to Tell – Immaculee Ilibagiza
Ms. Ilibagiza tells the story of her escape from the 1994 Rwandan genocide.
Honey Island – Julius K. Hunter
As an award-winning television news anchor, Julius Hunter tells the story of his former slave family's self- built township in the Mississippi Delta back in the 1800's and their eventual exile to the Midwest.
Mom & Me & Mom – Maya Angelou
Maya Angelou talks about the struggling relationship with her absentee mother and their eventual reconciliation later in her life. This was Maya's final novel.
Long Walk to Freedom – Nelson Mandala
Another Must See - Netflix Documentary
Nat King Cole – "Afraid of the Dark"