Alumni Jazz Event on October 21, 2017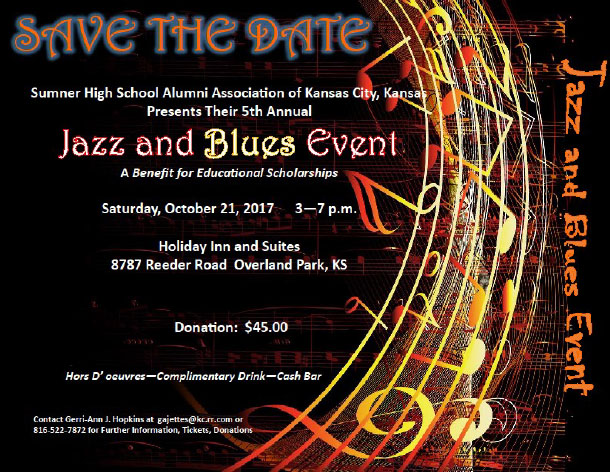 Attention all Sumner High School Classes
We are asking each Class to:
Sell a table of 10 Seats (or more)
Buy a Full Page Class Ad—$60.00
Donate an Item for the Silent Auction or Prepare a Theme Basket
Solicit Patrons at $10.00 per line (Class with most Patrons get picture published in the 2018 Jazz and Blues Souvenir Journal and Bragging Rights!)
Spread the Word! - Sell the House Out!
The Class with the most in attendance will be recognized.